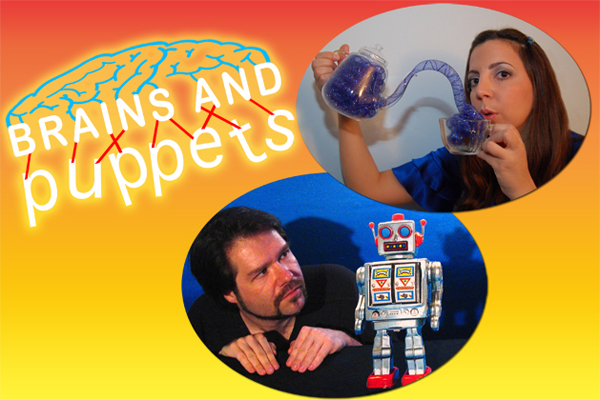 two puppet plays about neurological conditions
written by Edward Einhorn

THE BOY WHO WANTED TO BE A ROBOT
Directed, Designed & Performed by Barry Weil
Original Music by Dana Levinson

THE TASTE OF BLUE
Directed, Designed & Performed by Tanya Khordoc
Sound Design by Henry Akona


THE BOY WHO WANTED TO BE A ROBOT
premiered as part of the "NEUROshorts" evening of plays
in Untitled Theater Company #61's NEUROfest
at Theater 5, NYC
THE TASTE OF BLUE
premiered as part of "Brains & Puppets"
at Walkerspace, NYC




This pair of plays are a playful and moving examination of how the brain works, both for those of us who are "neurotypical" and for those who are not. THE BOY WHO WANTED TO BE A ROBOT is a Pinocchio tale in reverse presented as a fairy tale from a foreign culture—the culture of people with Asperger's Syndrome. Enacted by Barry Weil with a cast of puppets whose design is inspired by the work of artists with autism, the play follows the adventures of a boy who grows up surrounded by robots and finds himself deeply confused by the world of humans. THE TASTE OF BLUE is about a teenage girl who can taste color and see music. She has synesthesia, a condition shared by many artists, from Kandinsky to Nabokov. Tanya Khordoc brings us into her world and shows us the incredible landscape within her mind.


RUNNING TIME: 30 minutes (15 minutes for each play)
AUDIENCE: All ages
IF YOU'RE INTERESTED
IN THIS PRODUCTION,
PLEASE CONTACT US!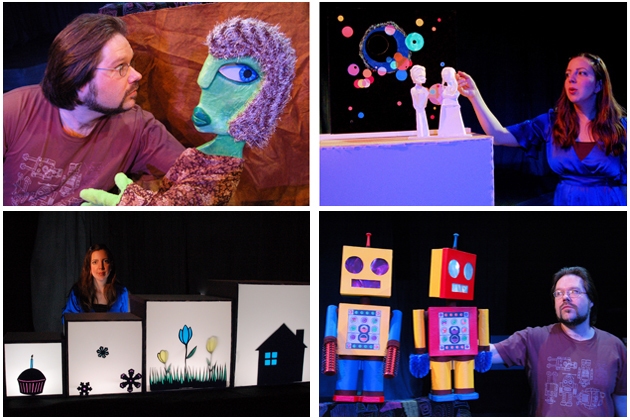 Photos by Edward Einhorn