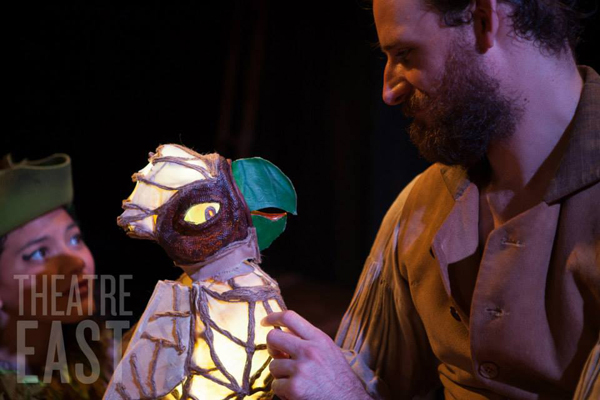 Skyler Volpe (left) performs Evolve's internally-lit parrot puppet "Cap'n Flint" in a scene with Eric Coles as Long John Silver. "Cap'n Flint" had articulation in its head, jaw, wings and feet, as well as giving the puppeeter control of the character's internal glow. Photo by James WIlson.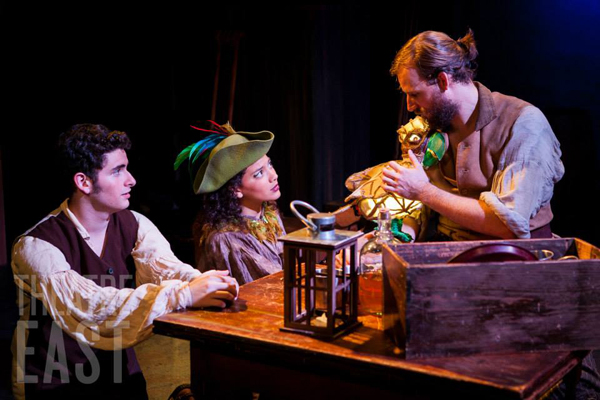 It was especially rewarding to be able to create not just a visual element, but a full-fledged character that interacted intimately with the human performers onstage. L-R: Ethan Gabriel Riordan as Jim Hawkins, Skyler Volpe, Eric Coles. Photo by James WIlson.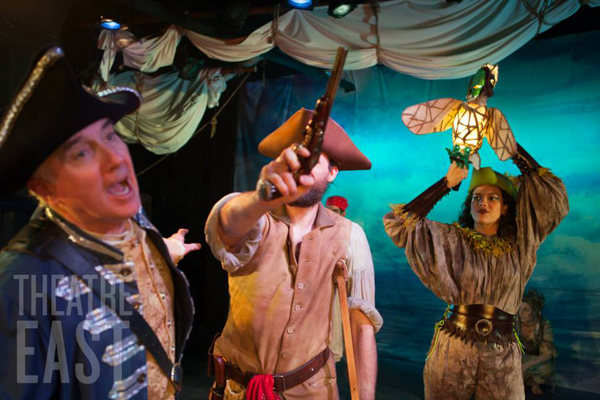 "Cap'n Flint" takes flight as Long John Silver fights Captain Smollett (Bill Newhall). Photo by James WIlson.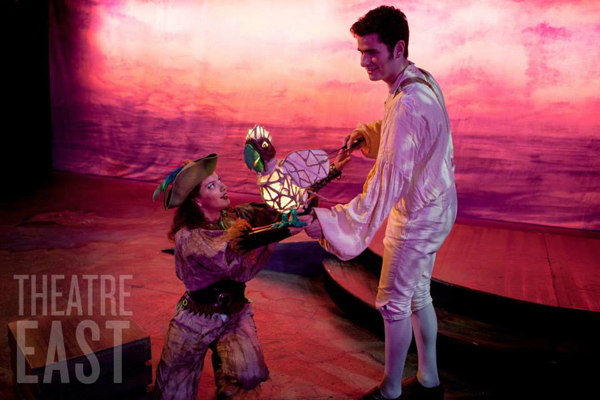 Evolve conceived a moment where the parrot's puppeteer would hand off the puppet to protagonist Jim Hawkins to give him the ability to see the world through a bird's eyes, and give her the ability to do a song and dance number about her worldview while unencumbered by a puppet. Tanya & Barry trained both Skyler and Ethan in puppetry for their roles, and both actors did a marvelous job. Photo by James WIlson.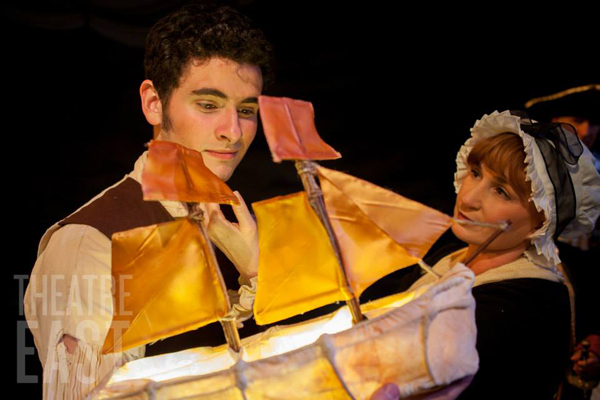 Evolve conceived and created an internally-lit sailing ship that accompanied Jim Hawkins' journey into the unknown. It's handed to Jim by his mother (Raissa Katona Bennett) when he leaves home. Photo by James WIlson.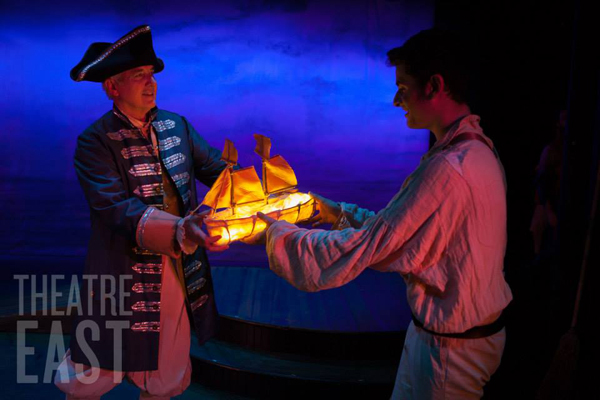 Captain Smollett takes the ship from Jim as they set off for points unknown. Each of our illuminated puppets contained a full 6 feet of LED strip light zigzagged or coiled around its core and wired to a battery pack that attaches with Velcro inside the puppet for easy removal. Photo by James WIlson.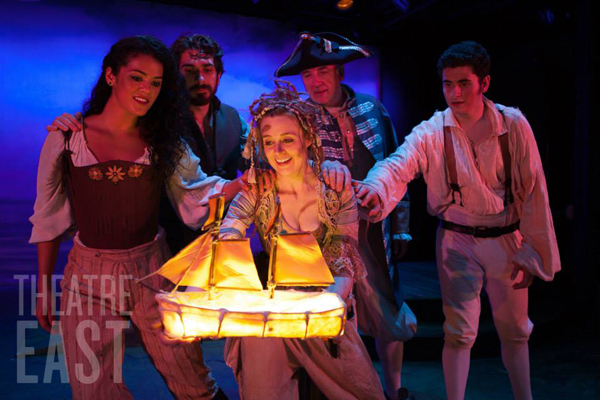 The ship is later featured in the song "Home" (funny how Evolve keeps encountering that word), manipulated by the ship's crew in a dance sequence as they return from their journey. L-R: Kalyn West, Kire Tosevski, Courtney Shaw (holding ship), Bill Newhall, Ethan Gabriel Riordan. Photo by James WIlson.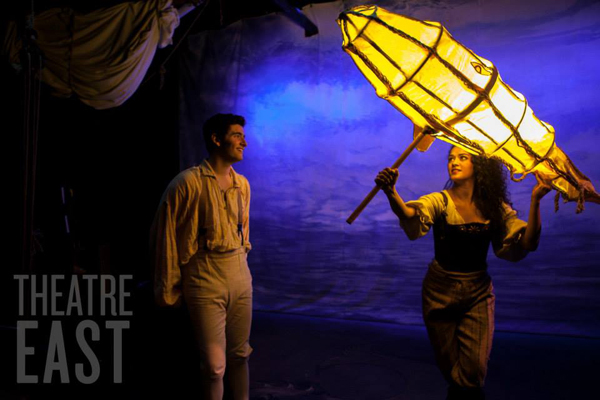 Evolve's largest creation for Devil and the Deep was this five-foot long whale, seen here being manipulated by Kalyn West as Ethan Gabriel Riordan's Jim Hawkins looks on. Photo by James WIlson.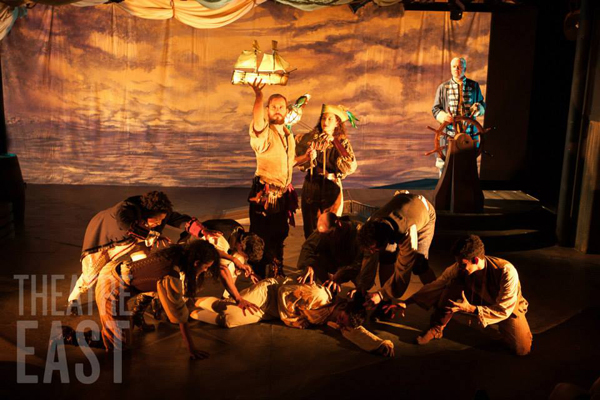 The finale of Act One, featuring Evolve's ship and parrot puppets at center. It was marvelous to collaborate with so many other amazing artists whose work all complemented each other, including Jessica M. Kasprisin (lighting), Adrienne Carlile (costumes), Alissa Simonel Keegan & Jim Keegan (sets), John D. Ivy (sound) and of course, our amazing director Lisa Devine and amazing choreographer Sarita Lou. A big thank you to Judson Jones and Christa Kimlicko Jones of Theatre East for bringing us aboard this incredible project. Photo by James WIlson.