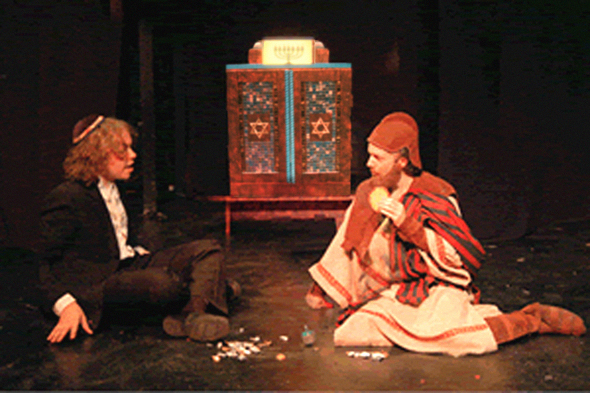 L-R: Actors Dmitri Friedenberg (Jonathan) and Peter Bean (Judah Maccabee) play dreidel in front of Evolve Company's ark. Bean also operated the shadow puppets between scenes.





The painted wooden ark was detailed with more than 500 individually attached tiles, handcrafted fabric-sculpture Stars of David and a decorative lightbox containing a shadow-puppet version of the 7-branched temple menorah (not to be confused with the familiar 9-branched Hanukkah menorah).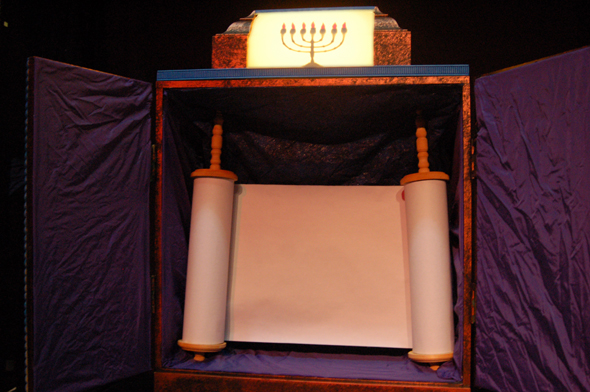 When the ark is opened, a scroll is revealed. When lit from behind, the scroll (which represents the Book of Maccabee), becomes a "portal" that reveals moving shadows from the time of the ancient temple.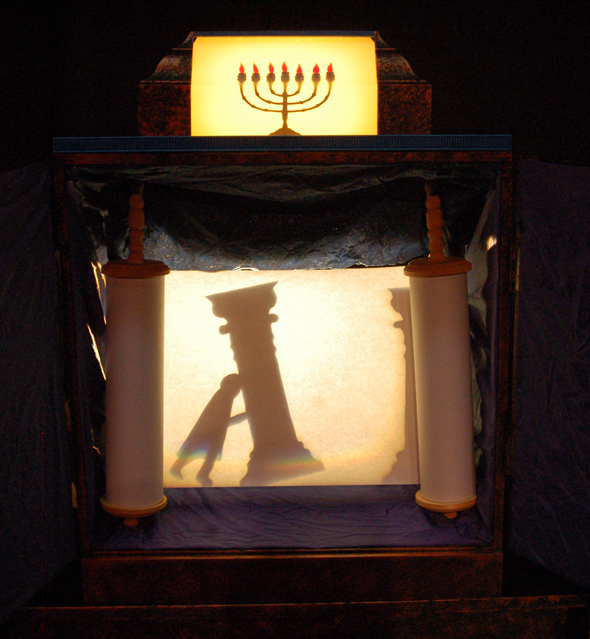 The rebuilding of the temple.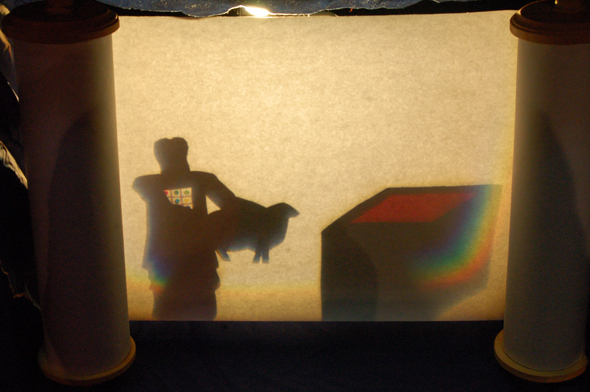 The high priest prepares for a ritual sacrifice.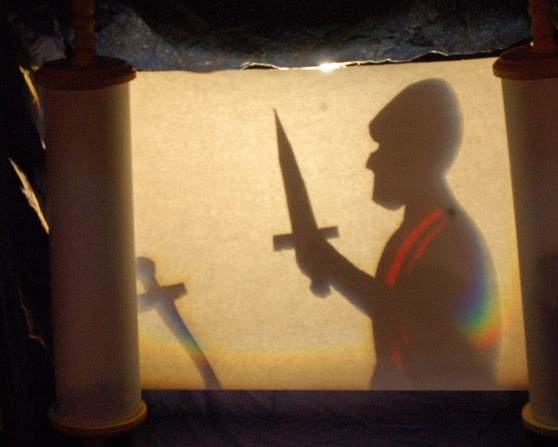 Judah Maccabee tests his sword before going into battle.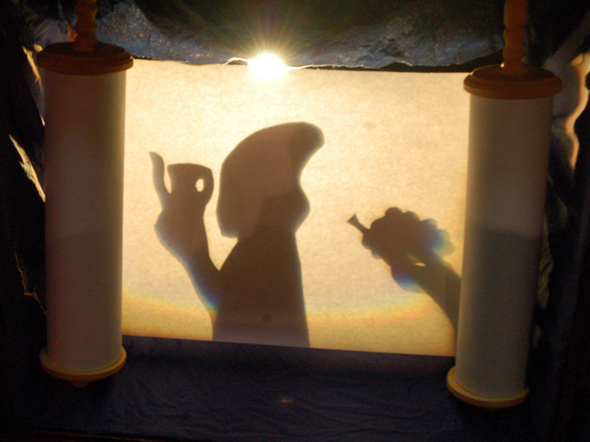 Men in traditional headgear bring temple offerings -- jars of oil, grapes...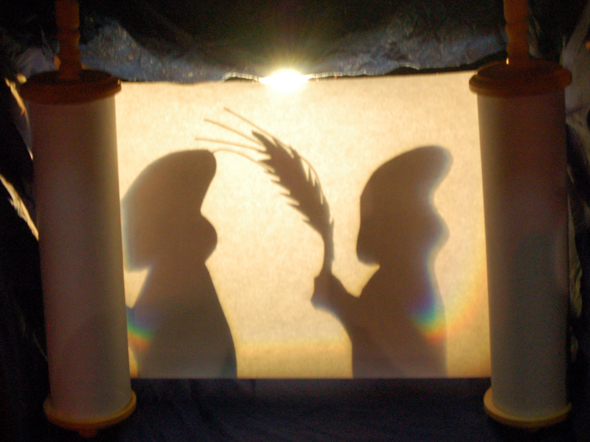 ...and wheat.