Translated by Carol Rocamora & Tomas Rychetsky
Presented by special arrangement with Samuel French, Inc.

THE WORLD PREMIERE
as part of Untitled Theater Company #61's
HAVEL FESTIVAL
at the Ohio Theatre, NYC


Directed, Designed and Performed by
Tanya Khordoc & Barry Weil

Music Composition & Direction by William Sullivan Niederkorn


CAST

Facilitator, Woman & Mercedes: Tanya Khordoc
Professor, Bursik & Blackbird: Barry Weil


Evolve had the honor of being selected to create the world-premiere production of Václav Havel's unproduced first play, Motormorphosis, as part of the first-ever festival of all of the former Czech President's plays. Motormorphosis is a satire on conformity and group-think, and concerns a dread disease that is transforming people into cars.

IF YOU'RE INTERESTED
IN THIS PRODUCTION,
PLEASE CONTACT US!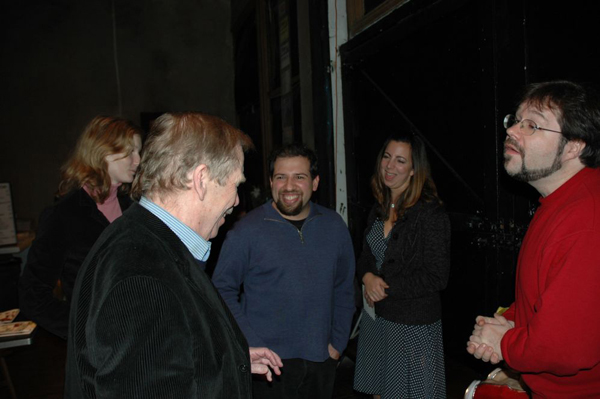 President Havel visits the theater after a performance and gets a close-up look at our "Mercedes" character (you can see part of her under Barry's hands, at bottom right). L-R: unidentified, Václav Havel, UTC #61 Artistic Director Edward Einhorn, Tanya Khordoc, Barry Weil. Photo by William Sullivan Niederkorn.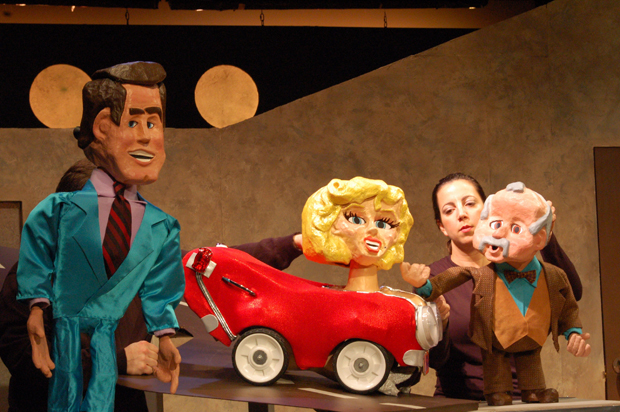 Photo by Edward Einhorn