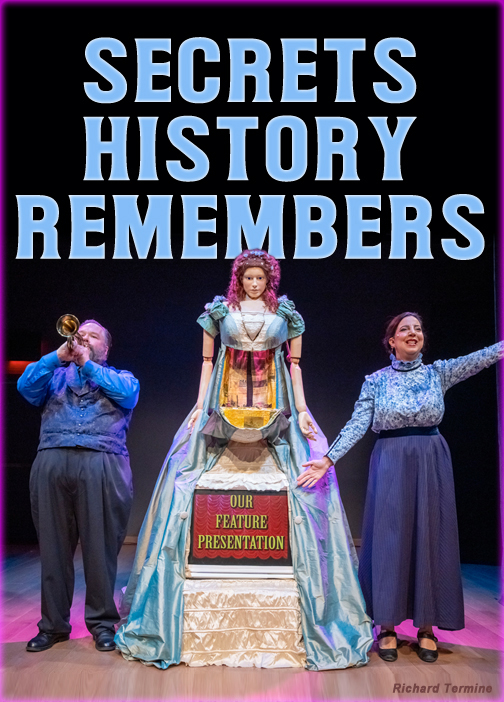 Premiered at The Brick Theater, Brooklyn, N.Y.

Also featured at the 2009 Puppeteers of America National Festival in Atlanta, Georgia

And at Great Small Works' 10th International Toy Theater Festival at St. Ann's Warehouse in Brooklyn, N.Y.


Written, Directed, Designed and Performed by
Tanya Khordoc & Barry Weil

Original Music & Sounds by Josh McLane, Adam Bernstein & Kris Bauman

Jingles, Sound Concepts & Additional Soundscapes by Tanya Khordoc & Barry Weil

Costumes Designed by Sarah Riffle

Stage Manager, Berit Johnson



Picture a seven-foot-tall Victorian doll whose body opens up to reveal an entire cast of characters living inside her — singing cereal boxes, dancing pill bottles and giant soft drink containers that blast off into outer space. This doll believes in a world where using the right shampoo could win you the love of your life...but is it really that simple? What happens when you put the easy answers aside and stop choosing to be safe?

Creator/performers Tanya Khordoc and Barry Weil create a live multimedia collage, using toy theater, object manipulation and video imagery to take us on a surreal, satiric journey across the decades.


AVAILABLE FOR PERFORMANCE
RUNNING TIME: 35 minutes
AUDIENCE: approx. 12 and up
CONTACT US for more information!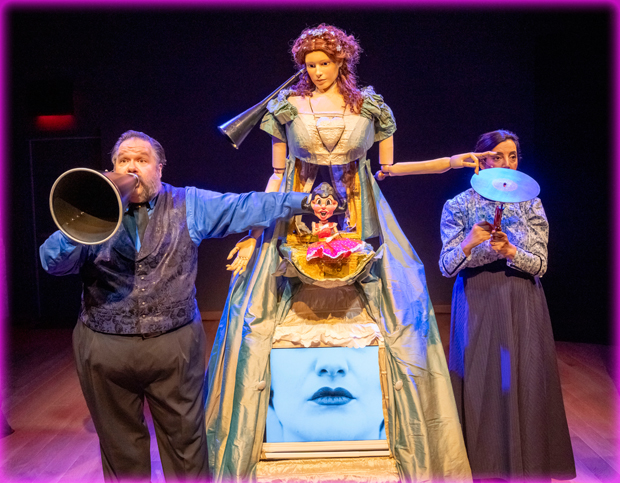 Photo by Edward Einhorn