RETURNING IN A
FULLY REVISED & REIMAGINED
PRODUCTION!
Go to our Fractured Atlas Fundingworks Campaign Page at the link below:
Fundraising by Fractured Atlas: HOME!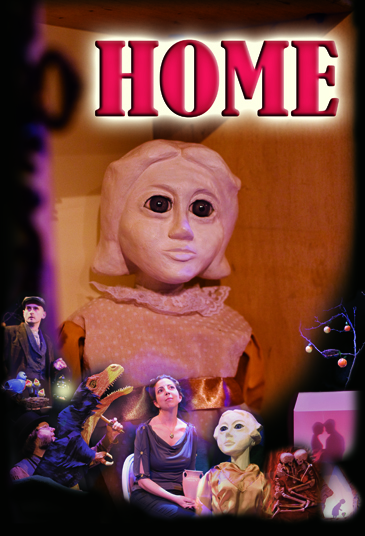 Written, Directed and Designed by
Tanya Khordoc & Barry Weil

Original Music by
Joel Phillip Friedman

Recipient of a 2011 Project Grant from
The Jim Henson Foundation

Home is the story of Alice, an elderly archaeologist who has spent her life learning about long-dead civilizations from the artifacts they've left behind. Late one night, two strange men in old-fashioned clothing appear in her kitchen. They are, for lack of a better term, guardian angels: an older man who's watched over Alice's family for centuries, and is now teaching his younger companion what it means to be human. Alice, the two men, and an ensemble of other celestial beings use the dolls and artifacts in her home, and the diorama-like worlds of the past found within her cabinets and furniture, to relive Alice's life story and explore the ways that her existence has connected to everything from the dinosaurs, to the people of ancient Pompeii, and finally, her beloved husband and daughter, and a grandchild she may never meet.

Home is both plain-spoken and cosmic in the manner of Thornton Wilder or Wim Wenders, but communicates its story as much through the visual as the spoken word. Plush woolly mammoths share the stage with glowing, internally lit castings of Pompeiians. Large porcelain dolls with very human glass eyes act as figures of memory, interacting with each other and the human performers. People breathe out dust that coalesces into the living things the dust used to be – animated dinosaurs, humans and land-walking fish. Shadow puppetry, bunraku-inspired rod puppetry, object manipulation, cutout animation and mask theatre are all used to allow Alice's story to be told by the very contents of her home.




Originally performed as a
developmental presentation at
The Henson Annex
as part of the Puppetry at the Carriage House Series
March 30, 2012

Performed later as a further-developed
developmental presentation at
Dixon Place
as part of the Puppetry Works-in-Progress Series
October 10, 2012

FOR THE DEVELOPMENTAL PRODUCTIONS:

Presented with the assistance of Untitled Theatre Co. #61

Original Music & Songs by Adam Bernstein
Songs Performed by Jenna Pasqua

Costumes Designed by Sarah Riffle
Original Lighting Designed by Jose Santiago
Wings by Fergus J. Walsh

CAST
Julia: Tanya Khordoc
Alice: Linda Crombie
Sophie: Marina Tsaplina
Older Man: Barry Weil
Younger Man: Fergus J. Walsh

IF YOU'RE INTERESTED
IN THIS PRODUCTION,
PLEASE CONTACT US!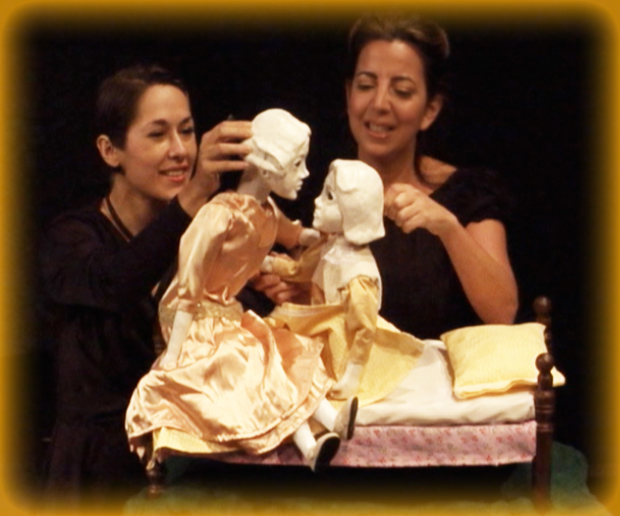 Screen Capture from a video by Chad Williams