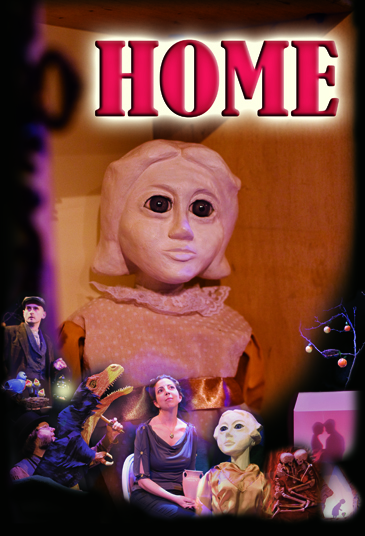 Written, Directed and Designed by
Tanya Khordoc & Barry Weil

Original Music & Songs by Adam Bernstein
Songs Performed by Jenna Pasqua

Costumes Designed by Sarah Riffle
Original Lighting Designed by Jose Santiago
Wings by Fergus J. Walsh

CAST
Julia: Tanya Khordoc
Alice: Linda Crombie
Sophie: Marina Tsaplina
Older Man: Barry Weil
Younger Man: Fergus J. Walsh


Recipient of a 2011 Project Grant from
The Jim Henson Foundation

Presented with the assistance of Untitled Theatre Co. #61

Premiered as a work-in-progress at the
Puppetry at the Carriage House Series
March 30, 2012

Presented in a further-developed form at
Dixon Place
as part of the Puppetry Works-in-Progress Series
October 10, 2012


HOME is a dreamlike fusion of puppetry, theatre and music that examines life, death and hope in the folksy style of a postmodern Our Town. Julia is a woman searching for answers. She goes to the one place she remembers as safe and warm -- her beloved late grandmother's house. There, the landscape itself erupts into a strange wonderland of surprises, including memories of her family, encounters with the birds who have lived there since they were dinosaurs, and visions of humanity's past that go all the way back to ancient Pompeii. Five actor/puppeteers use a sprawling, playground-like landscape; rod, shadow and toy-theater puppetry; innovative uses of light and more to show how magnificent our brief time on this planet truly is.

IF YOU'RE INTERESTED
IN THIS PRODUCTION,
PLEASE CONTACT US!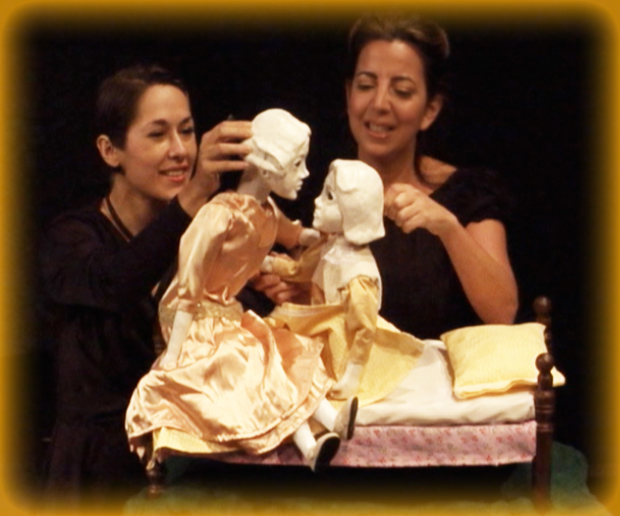 Screen Capture from a video by Chad Williams