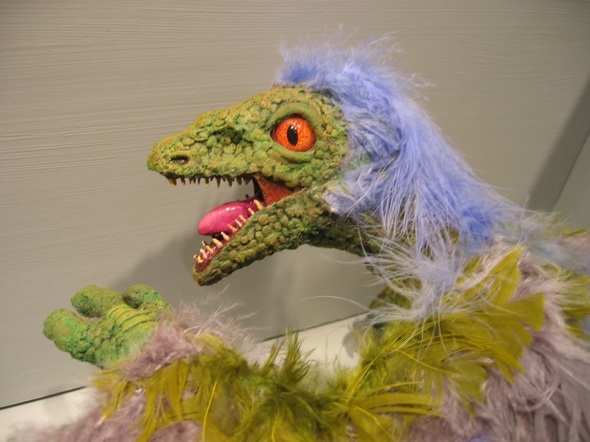 Barry created this interpretation of the prehistoric Archaeopteryx as part of Zach Morris' mysteriously evolving art installation. The creature had to be a bit scary and slightly ridiculous at the same time, so Barry imagined it as kind of a bedraggled amalgam of lizard, pigeon and rat. Paleontological accuracy wasn't considered the most important aspect of the design, so this "Archaeopteryx" is probably closer in appearance to a Velociraptor (the real ones are much smaller than Steven Spielberg would have you believe, and probably were covered in feathers -- it makes sense when you realize that dinosaurs are thought to have evolved into birds).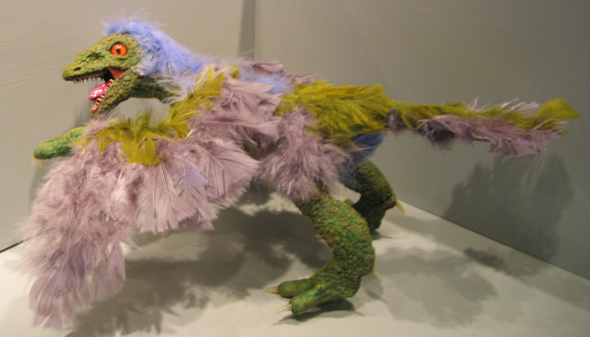 The figure has a skeleton of aluminum wire, balsa wood and Apoxie Sculpt, and its body is as posable as that of a stop-motion animation puppet. Its skin is sculpted and painted latex over muscles of polyfoam, the eyes are glass taxidermists' eyes, and each ratty, nasty feather was individually dyed. It's basically life-sized, approx. 12" high when standing straight up.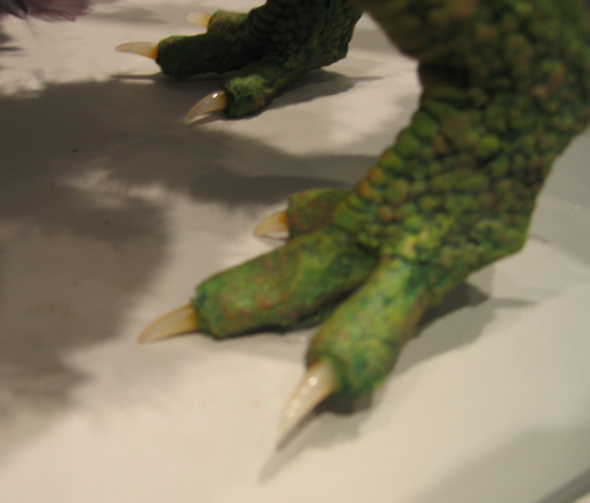 Prehistoric beasts have notoriously bad foot hygiene.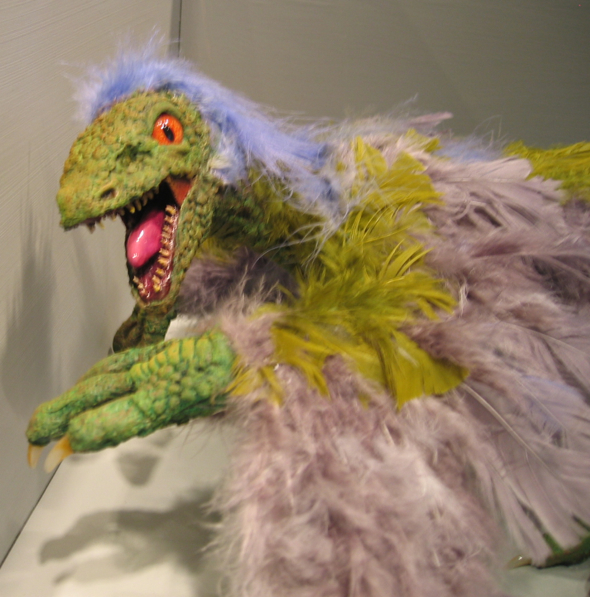 I think it sees us. Gotta go...

TO SEE A VIDEO DETAILING ALL PHASES OF THE CHANGING INSTALLATIONS,
CLICK HERE (the one containing the Archaeopteryx begins at 6:20).